New, year-round flights to Venice with Ryanair begin operating today (Thursday 22 December) from Bournemouth Airport in time for Christmas.
The first flight, which will depart at 18:50 for Marco Polo Airport and take just over two hours, marks the start of a twice-weekly service to the Italian city.
Passengers will be able to travel to Venice with Ryanair every Thursday and Sunday and flights are available to book online now at ryanair.com.
Some of Italy's most famous visitor attractions can be found in Venice including the world-renowned Grand Canal with its gondolas, Doge's Palace, the Basilica, and St Mark's Square.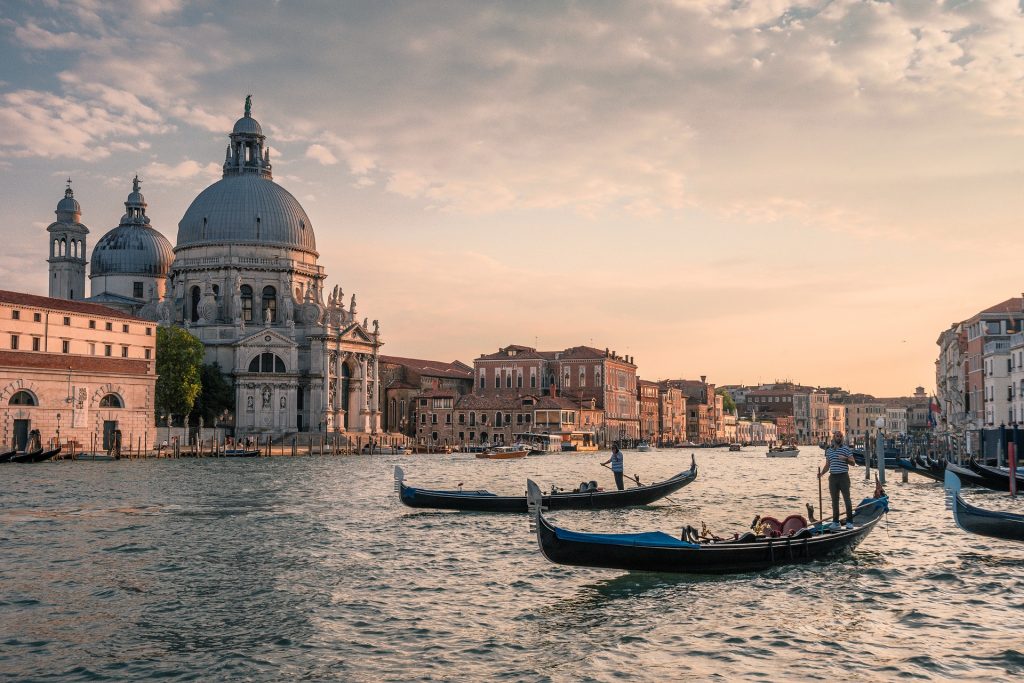 The new flights are part of a wider programme of expansion at Bournemouth Airport by Europe's largest airline group.
Earlier this month, Ryanair announced that it would be basing a second aircraft at the Airport next summer and will increase its year-round destinations available. The carrier's schedule will rise by 30% to 120 flights a week in 2023.
Other new services include Carcassonne, France and to Scotland's capital city Edinburgh. Ryanair is also increasing the frequency of existing routes.
In 2023, the airline will celebrate 15 years of operating from Bournemouth Airport and by the end of this year, Ryanair will have carried 585,000 passengers from its base at Hurn.
Bournemouth Airport regained 95% of its pre-Covid traffic during 2022 with passenger numbers hitting 760,000 this year compared to 800,000 before the global pandemic.
Steve Gill, managing director of Bournemouth Airport, said: "With flights to Venice taking off from today, this is a real milestone in our long and proud history with Ryanair.
"The airline's recent announcement to add a second-based aircraft at Bournemouth and increase the number of flights available is a massive vote of confidence in us and we're delighted that our customers will have even more choice about where they travel to from their local airport, whether that's for business or leisure."
The growth of low-fare operator Ryanair at Bournemouth means there are now 18 routes in total – the biggest ever schedule from the Airport.
Other year-round Ryanair routes include Dublin, Malta, Faro in Portugal, Alicante, Malaga, Tenerife, and Krakow and Wroclaw in Poland. There are also seasonal services to Barcelona (Girona), Bergerac, Budapest, Gran Canaria, Lanzarote, Majorca, Murcia, and Zadar in Croatia.
To view the entire flight schedule from Bournemouth Airport, click here. A total of 35 destinations are available including:
Cyprus: Paphos
Croatia: Zadar
France: Bergerac, Carcassonne
Greece: Corfu, Crete, Kefalonia, Rhodes, Zante
Hungary: Budapest
Ireland: Dublin
Italy: Venice
Lapland: Enontekiö, Ivalo, Pajala
Malta
Poland: Krakow, Wroclaw
Portugal: Faro
Scotland: Edinburgh
Spain: Alicante, Girona, Gran Canaria, Ibiza, Lanzarote, Majorca, Malaga, Menorca, Murcia, Tenerife
Switzerland: Geneva
Turkey: Antalya, Dalaman
Special Departures: Barbados (fly/cruise), Fjords (fly/cruise)
For more information contact:
Ryan Martinez, DCA Public Relations, [email protected], 07455 720907.