Shopping & Eating
Our retailers are currently operating slightly reduced hours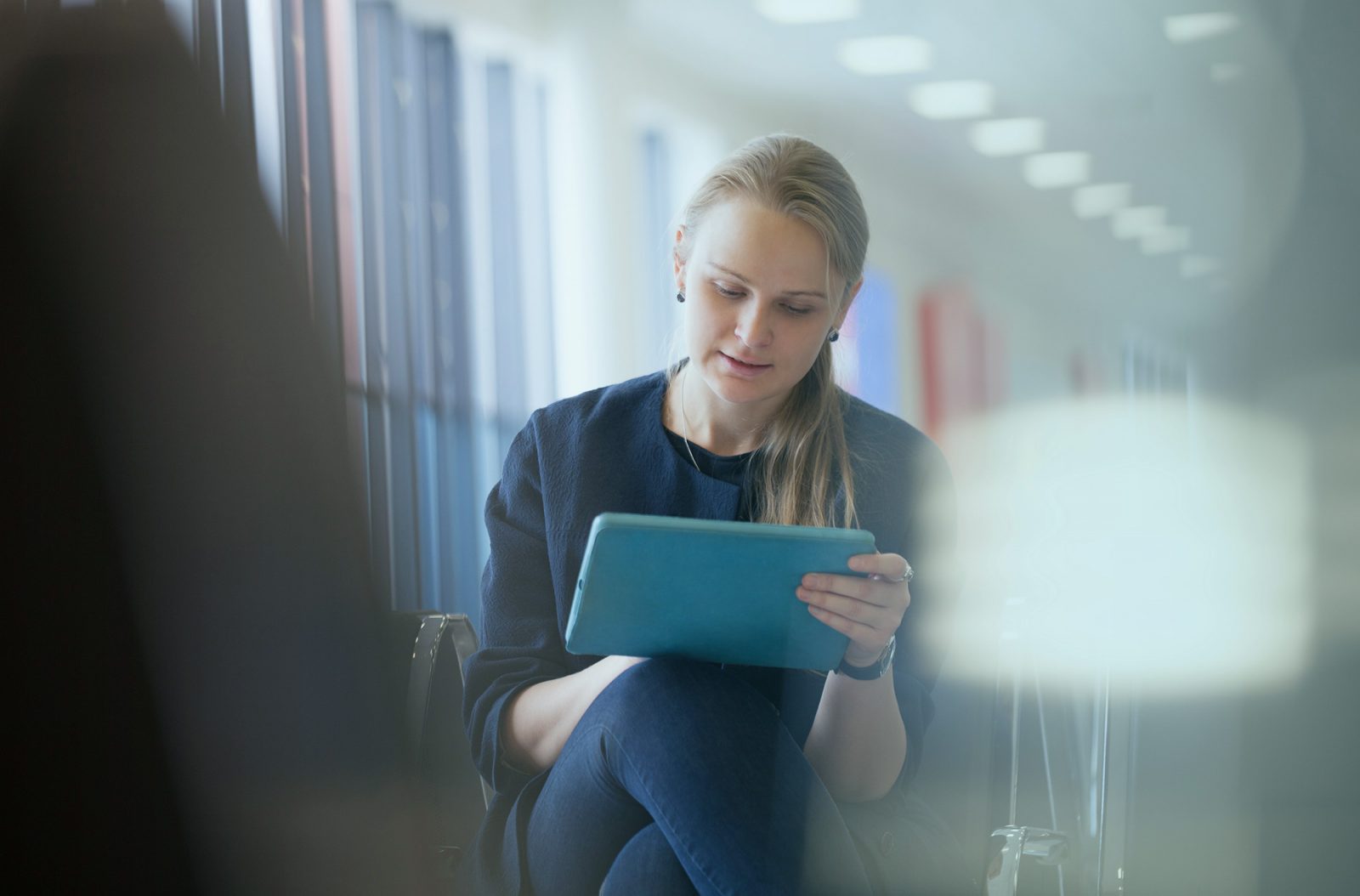 Free Wi-Fi
We are offering FREE Wi-Fi access so you are able to surf the web for free.
To access FREE Wi-Fi
Select 'BOH Public Wifi'
It can be used on all media devices within the terminal building.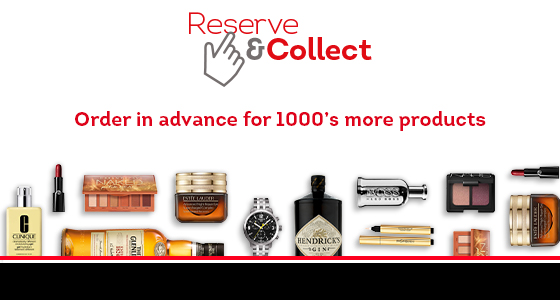 World Duty Free
Discover fantastic savings on a wide selection of products, from cosmetics to confectionery, fragrances to fashion accessories, spirits to souvenirs, skincare to sunglasses, fine foods to fine wines, and champagne to cigars and tobacco.
Goods at Duty Free prices are available to everyone with a final destination outside the European Union.
Reserve & Collect
World Duty Free's fabulous service means you can reserve your airport shopping online between 1 month and 24 hours before you fly.
No more rushing around the airport, you can browse the range on our website at a time that is convenient to you, select your chosen items and then leave the rest to us. When you get to the airport, all you need to do is visit the World Duty Free store in the departure lounge and head to the Collection Point to pick up and pay for your order.
By ordering several days in advance of your flight, you can now choose from an even wider range of products, many of which may not be available in the airport departure store. Make sure you check the website regularly as new products and brands are added every week.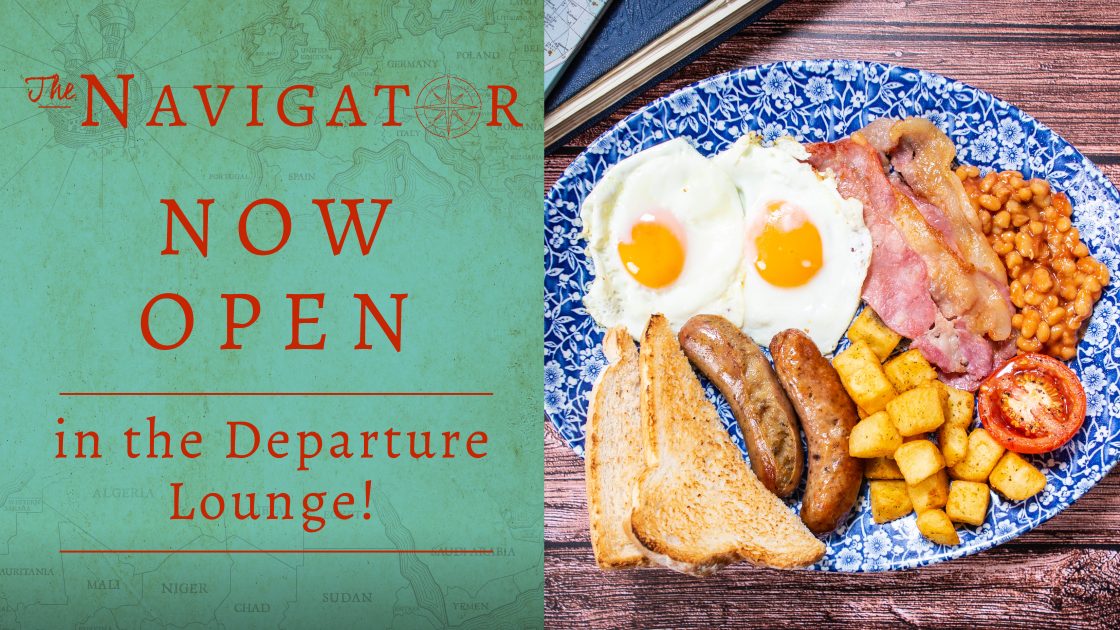 The Navigator
The Navigator is a traditional British pub which draws on the customs of travel, exploration and local heritage. A place where people come together to eat, drink, laugh and relax – it's a way of life and we cherish it.
Classically stylish, with a worldly influence, The Navigator believes that 'fresh is best' when it comes to entertaining. The Navigator is both a moderator of tradition and avant-garde in developing new tastes and flavours.
Surprising world flavours can be matched with a carefully curated drinks range. The Navigator offers a comfortable yet contemporary environment that can be completely relied upon to provide quality produce and a world class welcome.
Stay safe and order to your table. See the menu for information.
View & download the Breakfast Menu (PDF)
View & download the Main Menu (PDF)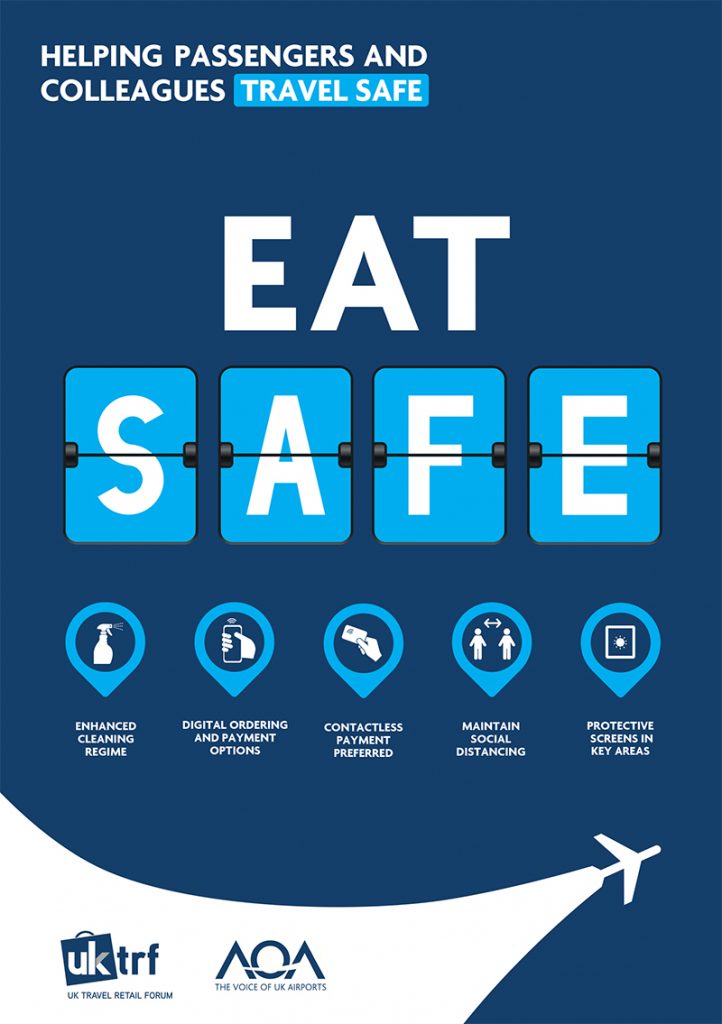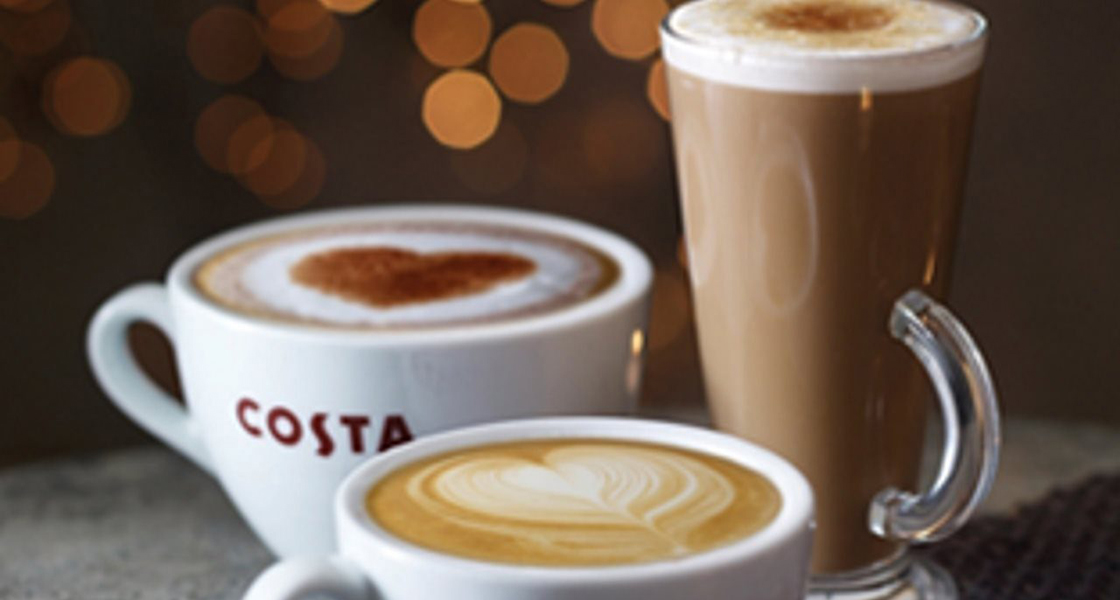 Costa
When you walk into a Costa store you'll notice it's different to other coffee shops. First of all, there's the warm and welcoming atmosphere. Then the great range of authentic coffee drinks. Next, the Ferrari of coffee machines. And finally, the most passionate and well-trained baristas around. It's this unique combination that makes us stand out from the others, and we're incredibly proud of it.
While hot drinks are being made customers can choose a snack for now or later: muffins, flapjacks, cakes and pastries are appealingly presented for ease of service. As the day goes on contemporary sandwiches are offered alongside more traditional favourite fillings; help-yourself fridges are packed with rolls, baguettes & bloomer sandwiches.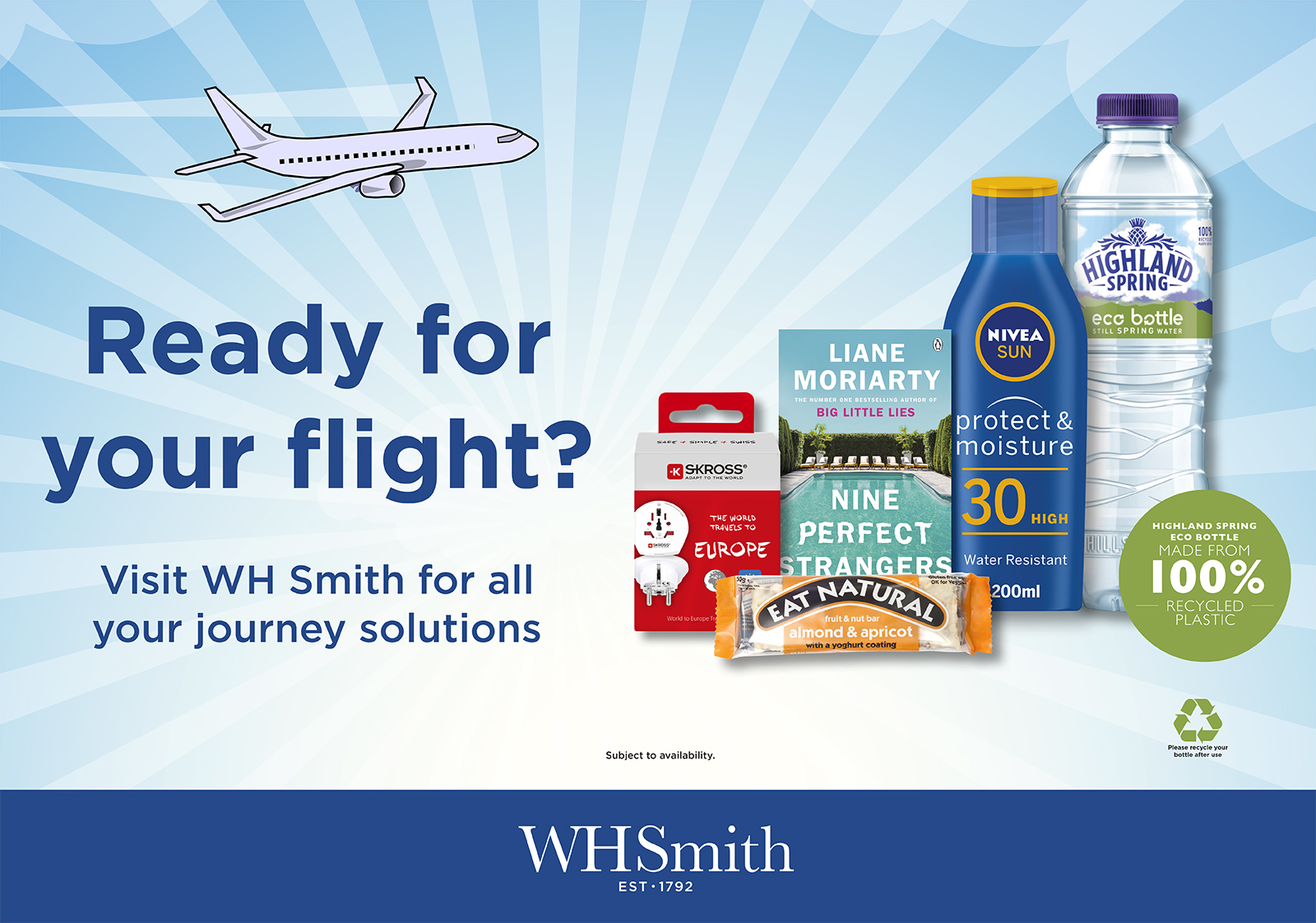 WHSmith
WHSmith is your one stop shop for books, magazines, drinks, snacks, confectionery, travel accessories and health & beauty essentials. From the latest novels to the hottest magazines and travel accessories, we've got that special something for everyone.
Whether you are flying off on business, or on holiday WHSmith have all the last minute essentials you need to make your trip a more exciting, comfortable and pleasurable experience. With a full range of daily essentials from newspapers and magazines, to drinks and snacks, WHSmith has everything you need for your journey.
For longer trips, why not pick up a book from our best-selling titles or stock up on sunscreen for your trip from our health and beauty range.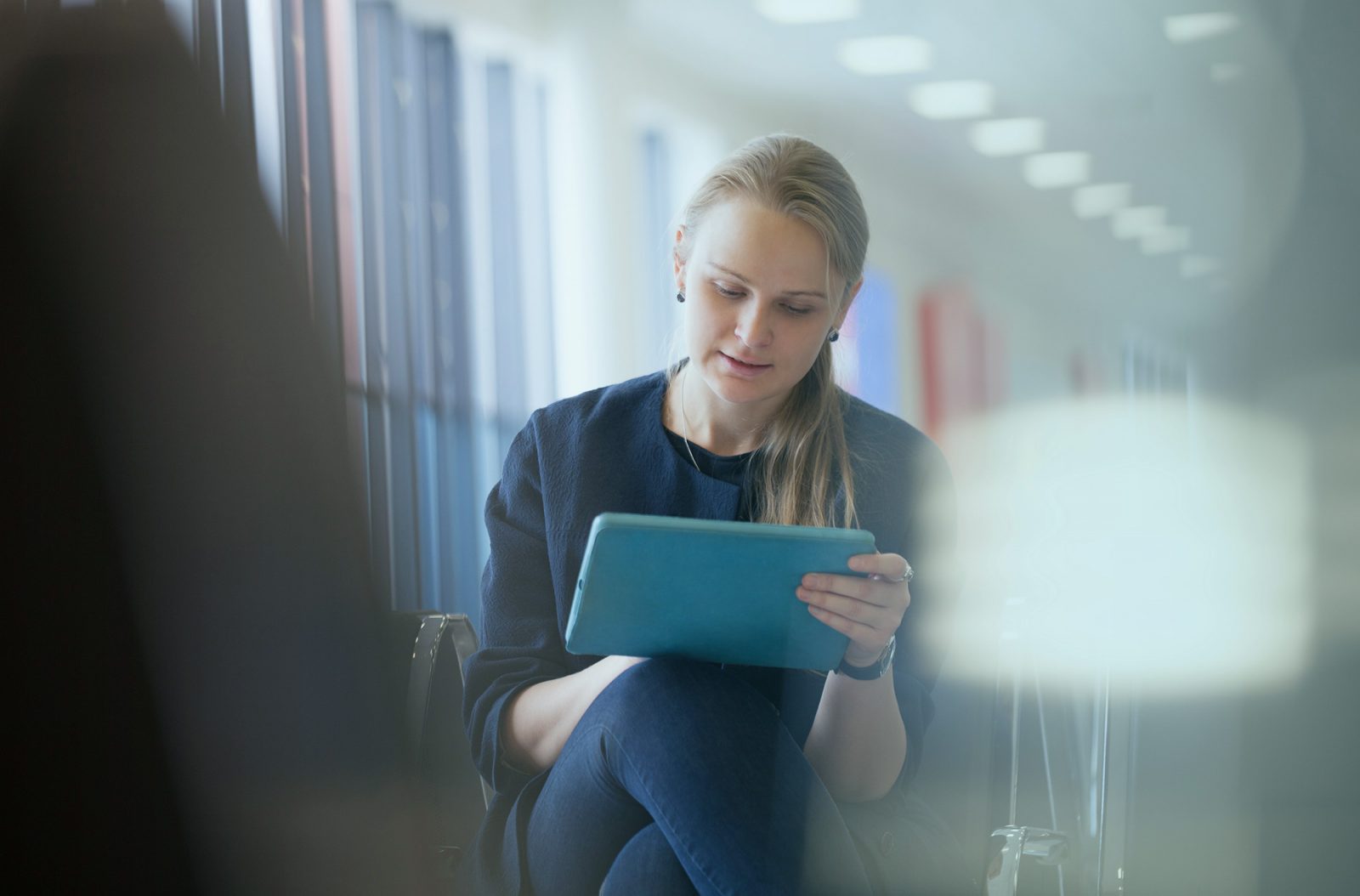 Free Wi-Fi
We are offering FREE Wi-Fi access so you are able to surf the web for free.
To access FREE Wi-Fi
Select 'BOH Public Wifi'
It can be used on all media devices within the terminal building.