Shopping & Eating
Retail therapy, restaurants and essential services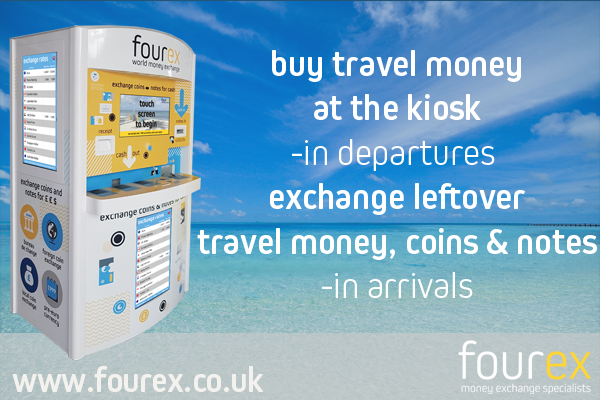 Money Exchange - fourex
Buying your travel money just got easier! With fourex you can purchase travel money on the day you fly from our self-service kiosk located in departures at Bournemouth Airport*.
No big queues, no fuss and great rates!
Fourex also offers a unique self-service solution for exchanging leftover travel money coins and notes to either pounds, euros and dollars. You will find a self-service kiosk located in arrivals at Bournemouth Airport.
Buy travel money on the day you fly
Conveniently located in departures and arrivals
0% commission
No Fees
Self-service kiosk Open 24 Hours 7 Days a week
Exchange money from multiple currencies
Paid out in Pound, Euros or Dollars
No need to sort coins
Out-of-circulation coins accepted
Visit us online at www.fourex.co.uk to find out more or come and find our kiosks for all your currency needs!
Have a safe journey!
*Travel money purchased at the Kiosk is available for Euros and US Dollars only.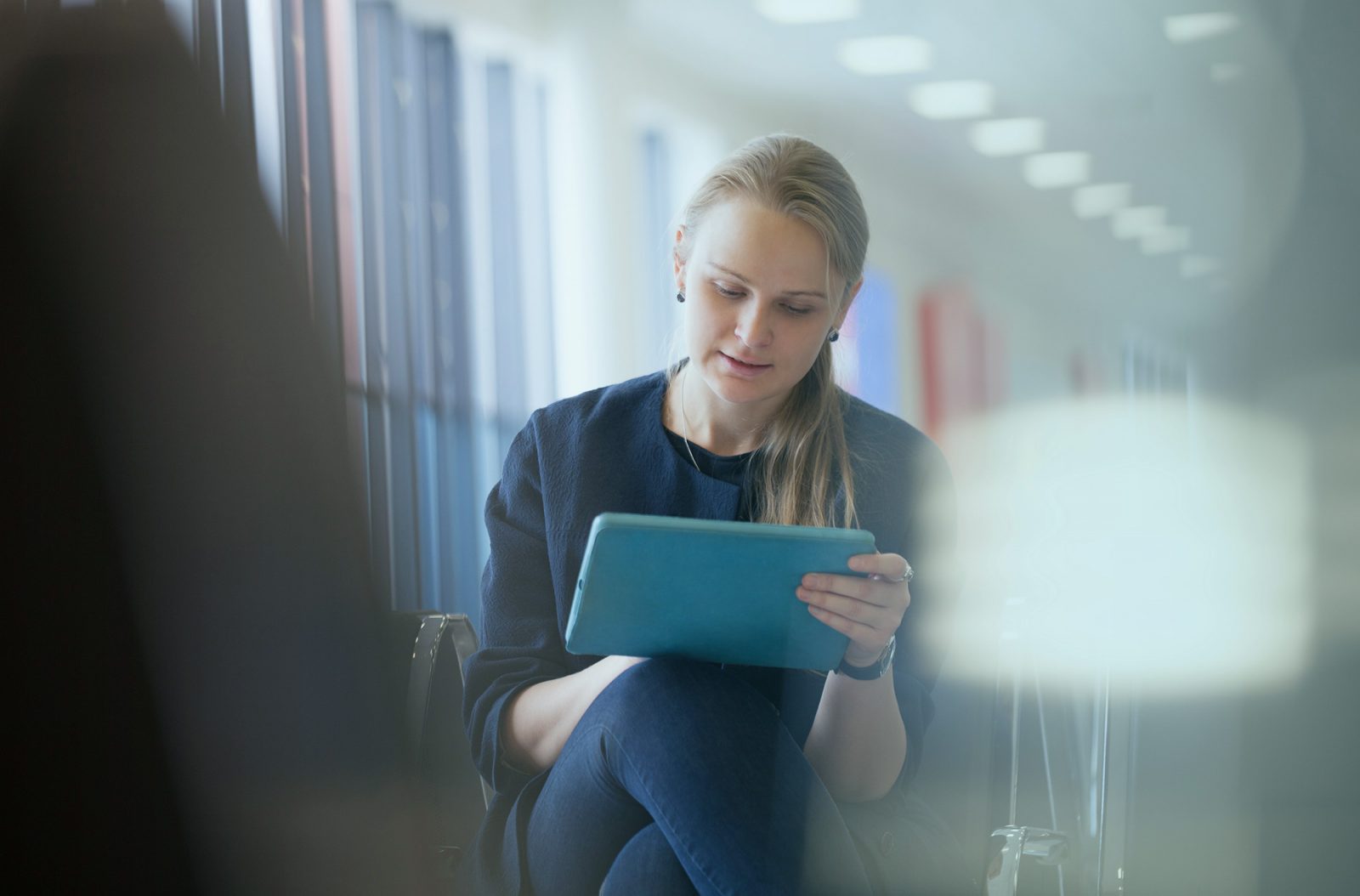 Free Wi-Fi
We are offering FREE Wi-Fi access so you are able to surf the web for free.
To access FREE Wi-Fi
Select 'BOH Public Wifi'
It can be used on all media devices within the terminal building.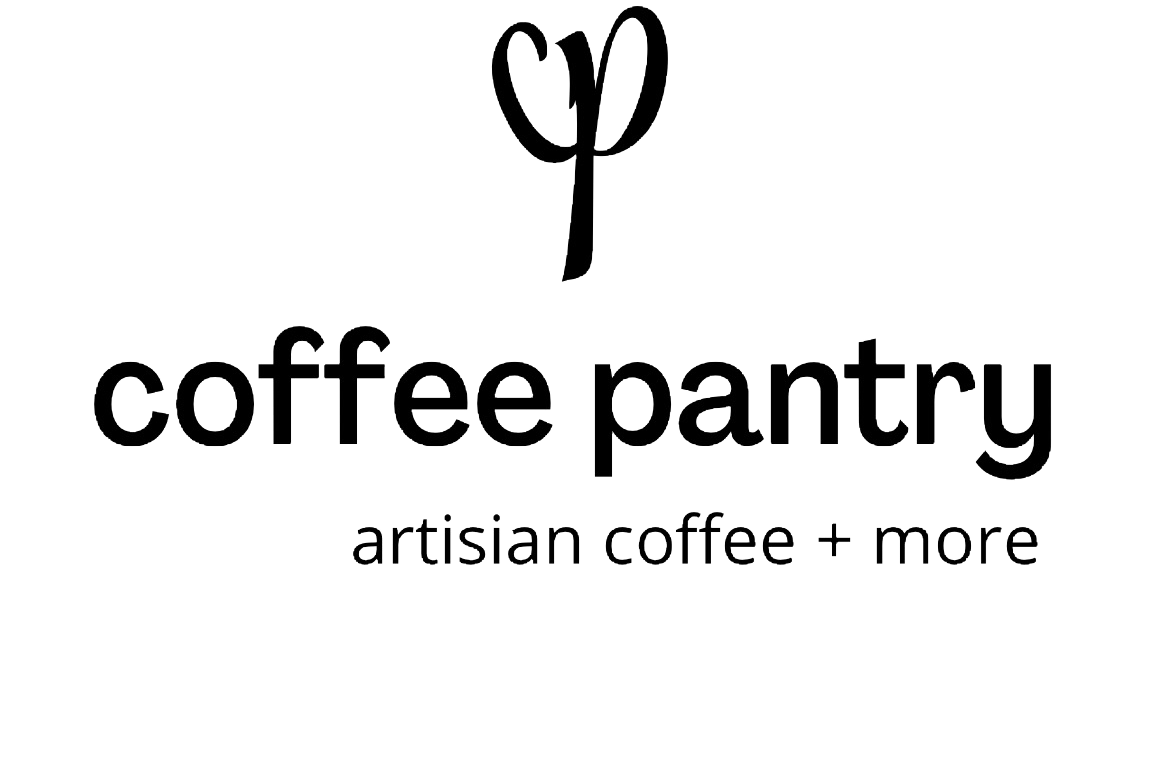 Coffee Pantry
Coffee Pantry is a small independent artisan coffee shop, offering a wide choice of hot and cold drinks alongside our variety of hot and cold bites.
Perfect for a quick bite if you're in a rush, or if you have a little more time on your hands, find a comfy corner and relax with a hot cuppa served by our amazing baristas. Enjoy our selection of hot toasties, panini and baps, or choose a snack to go with your drink.
Passengers can order at the counter or through our website coffee-pantry.square.site (no app or log in required). Feel free to take food items through security but please note: no drinks are allowed through security.
Special Offer for ordering online only: use code SITE10 at check out for 10% discount.
Although we aim to operate for all flights there may be occasions when our unit may be closed due to operational challenges.
All our food items are individually packaged to ensure allergen safety with allergen info displayed on every item.
Coffee Pantry Team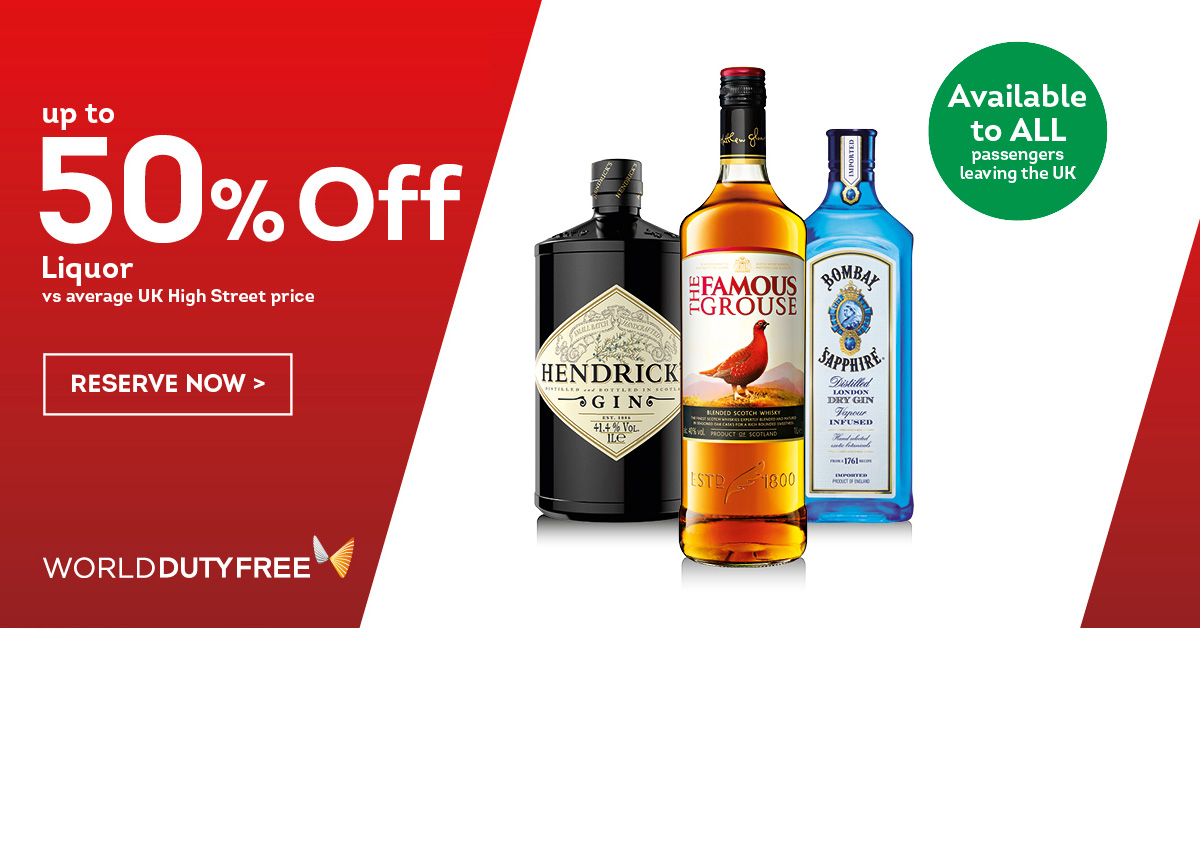 World Duty Free
Reserve & Collect is now available from World Duty Free. You can save precious time at the airport by reserving your shopping online now.
Shop all your favourite perfumes, sunglasses and beauty products with World Duty Free's Reserve & Collect service. Simply browse the World Duty Free website at a time that is convenient to you, select your chosen items and collect your goods in-store next time you fly. Reserve now to guarantee your items will be ready and waiting for you, any time from 1 month to 24 hours before you travel.
Reserve & Collect your favourite brands now including: Jo Malone, Dior, Kenzo, Giorgio Armani, Gucci, Channel and many more!
You can also save up to 50% off liquor versus the average high street price.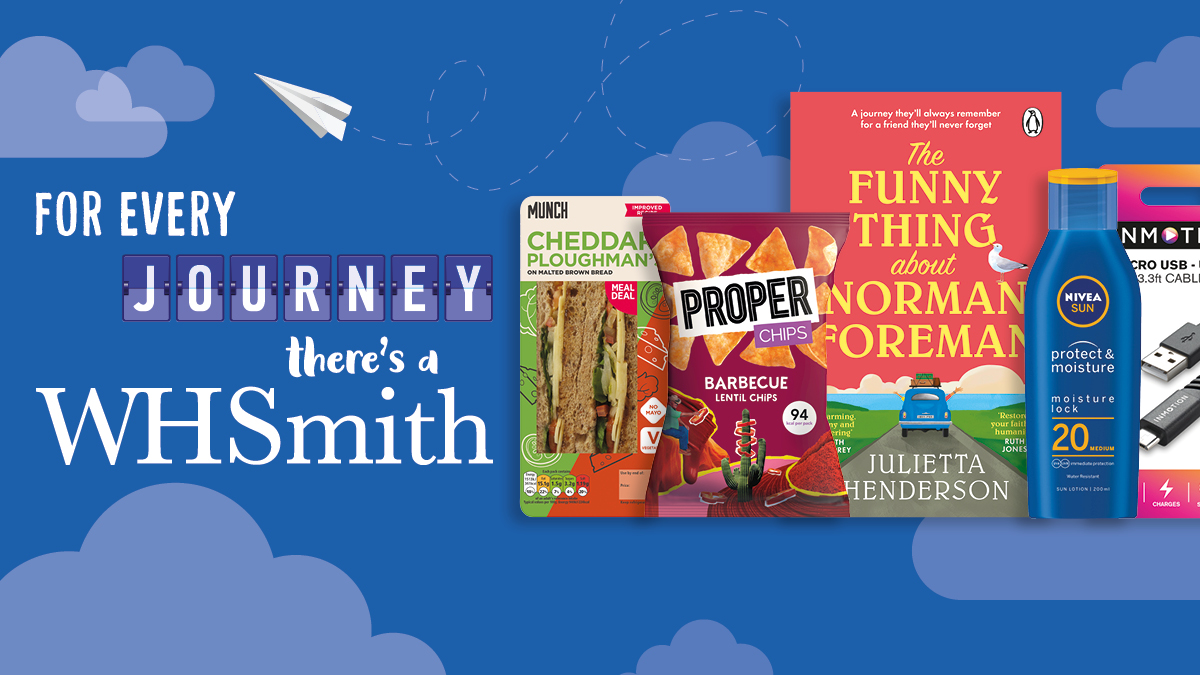 WHSmith
WHSmith – pick up magazines, drinks, snacks and confectionaries before you fly.
With a wide range of newspapers, magazines, books, snacks and drinks, including a great value meal deal, WH Smith is your one-stop-shop ahead of boarding your flight. With shops located after security in the terminal, WH Smith is guaranteed to stock all of your last minute travel essentials. Whether you're looking for something to read or to keep the kids amused for your journey, WH Smith is here to help. Don't miss out on all the great promotions across the store too.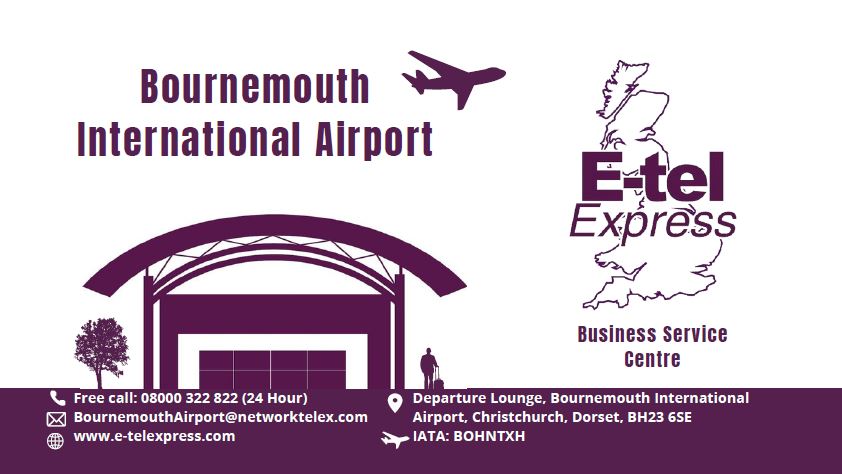 E-tel Express Business Service Centre
Now Open
E-tel Express offer a wide range of unique products and services to the travelling public.  The Product categories include:
Children's Toys and Entertainment
Stationery
PPE
Technology Accessories
Souvenirs
Travel Items
Services available now at Bournemouth Airport include: Laminate your Covid card, recharge your phone, and hire a power bank to instantly use your own device, send a Telegram worldwide, as well as internet usage, checking your email, printing, photo copying, and scanning or you might even want to post a letter home. With new products coming online every month, E-tel Express is working hard to enhance passenger experience at Bournemouth International Airport (BOH).
For more information please email [email protected] or call 08000 322 822.
To order online and have your goods collected from the lounge store or delivered to your home please visit www.networktelexonline.com
Alternatively, to send a telegram please visit: www.networktelegram.com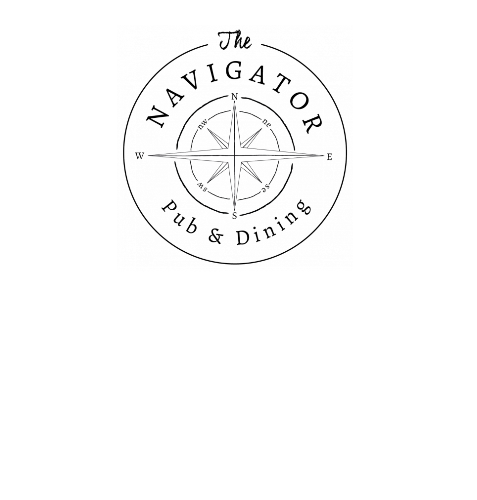 The Navigator
OPEN
Currently operating at slightly reduced hours