Ryanair is to base a second aircraft at Bournemouth Airport next summer in a move that is being seen as a massive vote of confidence in the airport by Europe's biggest airline.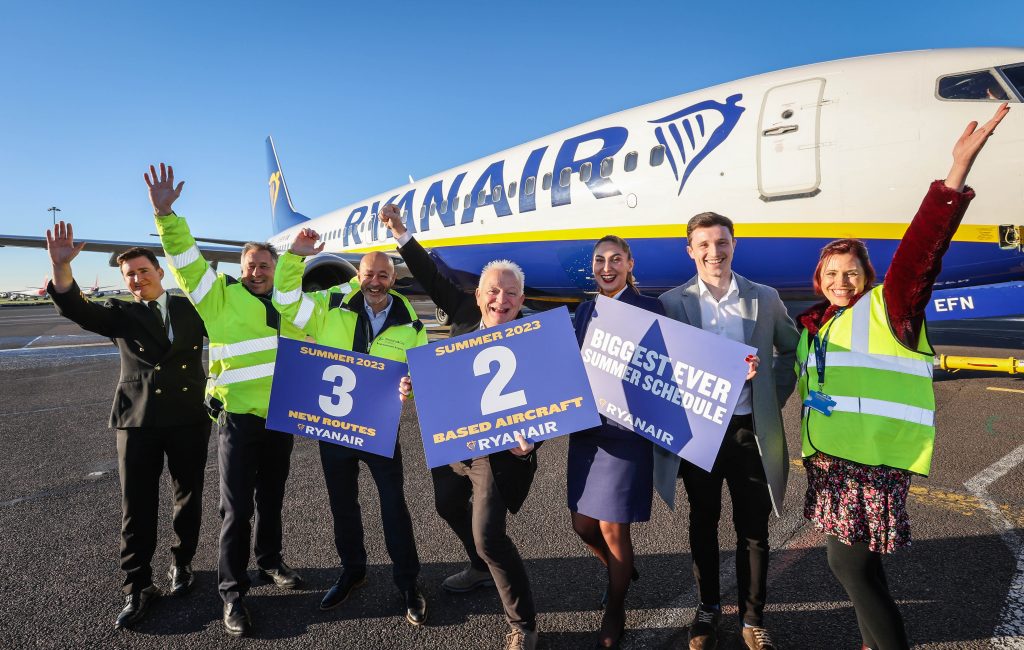 It will boost the carrier's number of year-round destinations available from Bournemouth – the airline will run 120 flights a week in 2023, this is a 30% increase on the number of flights this year.
The schedule will include new services to Carcassonne in France, Edinburgh and Venice and more frequency on existing routes.
The announcement follows news that the airport has already regained 95% of pre-covid traffic, with passenger numbers projected to hit 760,000 his year compared with 800,000 before the pandemic.
Ryanair has been a mainstay of Bournemouth's schedule for many years and next year will celebrate its 15th anniversary since opening a base at the airport. By the end of 2022 it expects to have carried 585,000 passengers through Bournemouth.
Ryanair DAC CEO Eddie Wilson said: "As the UK's most reliable airline, Ryanair is delighted to announce even more growth with the addition of a second based aircraft and our biggest ever schedule for Bournemouth – offering 120 weekly flights on 18 routes including our exciting new routes to Carcassonne, Edinburgh and Venice for summer 2023.
"With such a vast selection of sunny hotspots and city break destinations to choose from, UK holidaymakers can start booking their low fare summer holidays now on ryanair.com."
Steve Gill, managing director of Bournemouth Airport, said: "This is fantastic news for our passengers and offers even more choice from their local airport. We're on course to have recovered 95% of our pre-pandemic traffic by the end of this year having served 800,000 passengers and Ryanair has been a huge part of that. With new routes to Carcassonne, Edinburgh and Venice, 30% more weekly flights next summer and 18 routes in total, this is a huge vote of confidence by Ryanair in Bournemouth Airport."
The addition of Carcassonne, Edinburgh and Venice will bring the total number of destinations offered by Ryanair to 18. Year-round flights to Venice start on 20th December.
Other year-round Ryanair routes include Dublin, Malta, Faro in Portugal, Alicante, Malaga, Tenerife, and Krakow and Wroclaw in Poland. There are also seasonal services to Barcelona (Girona), Bergerac, Budapest, Gran Canaria, Lanzarote, Majorca, Murcia, and Zadar in Croatia.
To celebrate the new Bournemouth schedule, Ryanair is launching a limited-time seat sale with fares from just £29.99 for travel from 1 April 2023 until the end of October 2023, which must be booked by midnight on 10 December.
Book online at www.ryanair.com or visit www.bournemouthairport.com