To & From the Airport
Getting to Bournemouth Airport
Car rental at Bournemouth Airport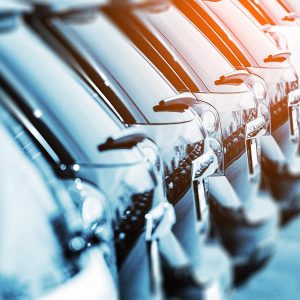 Approved car hire operators with offices at the airport
Car rental at Bournemouth Airport offers you flexibility when planning your journey in the UK, whether you're travelling for business or for pleasure. All Bournemouth Airport car hire operators offer a wide range of vehicles at great value prices – from family cars to executive cars – and are based at the airport, so you can simply step off the plane and collect your car to get your trip started.
You will also be able to choose whether you want to pay for fuel in advance, whether to have additional drivers, or if you want to add GPS to help you navigate around the South of England.
The airport's central location means you can reach all major cities and towns in the surrounding area without having to rely on public transport.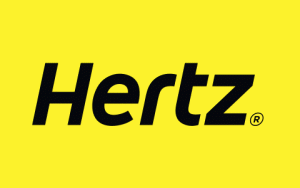 Getting to Bournemouth Airport by Taxi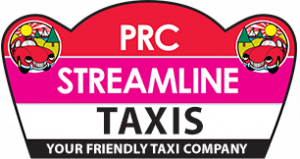 Whether your intended destination is local, regional or beyond, use our official airport Taxi and Private Hire Service: PRC Streamline Taxis.
PRC Streamline's timely and professional service offers customer choice, convenience and comfort at affordable prices.
Why book with PRC Streamline Taxis?
Desks positioned in the arrivals terminal building
One of the largest fleets in Dorset
Book your journeys to and from the airport with options to pre-pay in advance or pay the driver in the car
Know your fare before you travel
Track your vehicle
All major credit cards accepted
Travel in comfort at affordable prices
Cars immediately available
Eco-friendly saloons and 6, 7 & 8 seaters available
Corporate accounts welcome
Options to Book your Taxi
Call PRC Streamline Taxis on 01202 37 37 37
Book online here
Download the App, available on Android or iPhone
To book via email or for any other enquiries please email [email protected]
If you are looking for a more luxurious experience travelling to and/or from Bournemouth Airport, contact our sister company – PRC Streamline Executive on 01202 68 45 50 or email [email protected]
Getting to Bournemouth Airport by Car
Shortly after the town of Ringwood, exit left on to the A338 dual carriageway and follow the signs for Bournemouth. Five miles along the A338 you will see the B3073 exit for Bournemouth Airport signposted on your left. Take the B3073 and follow signs to the airport
From London/M3 Corridor
If you're travelling from London or anywhere along the M3 corridor, take the M3 southbound towards Southampton. Where the M3 joins the M27 follow the westbound directions for Bournemouth.
From the Midlands and North
Head for Oxford and join the A34 dual carriageway. The A34 will take you south as far as Winchester. At Winchester, join the M3 southbound and follow the directions given above.
From the Sussex/Kent coast
Take the A27 to the M27. At its western end the M27 becomes the A31 dual carriageway as it crosses the New Forest, and follow the directions given above.
From the South West
The most direct route from the south-west is to head for Wimborne using the A35. At Wimborne join the A31 where the airport will be clearly signposted.
Getting to/from Bournemouth Airport by Train
Bournemouth Airport conveniently connects to Bournemouth Train Station with excellent links to many destinations across the national rail network including Southampton and London. Book your rail tickets with Trainline
There is a designated 737 route More Bus Service 737 service operating between Bournemouth Airport and the city train station, ensuring swift access to onward train travel.
To & From Bournemouth Airport by Bus
Bournemouth Airport is covered by MoreBus which serves Bournemouth Railway Station, Winton, Westover Retail Park, Northbourne and Parley Cross.
The service currently runs five days per week, Monday to Friday, excluding public holidays.
Getting to Bournemouth Airport by Bicycle
Cycling routes around Bournemouth Airport have been greatly improved since the actions permitted as part of Bournemouth Airport's Area Wide Travel Plan.
Enjoy a clean route in and out of the airport by using and downloading our handy route map, containing general cycling advice and the ability to plan your route in and out of the airport grounds.
Getting to Bournemouth Airport by Motorcycle
Motorcyclists are advised to park in the bicycle shelter located outside the Terminal Building accessed via the main entrance.
Special Travel Assistance
Disabled 'drop off' and parking spaces are located in Car Park 1 for any length of stay. Normal car park charges apply. Unfortunately increased security measures mean that vehicles are no longer able to park at the front of the terminal building.
On arrival at Bournemouth Airport
If you require wheelchair assistance or help with your luggage from the disabled parking spaces, you should contact staff using the help point located in Car Park 1
Alternatively, contact staff using the help point located next to the Information Desk which is located in the main terminal building.
Wheelchairs
If you need to borrow a wheelchair whilst at the airport, please contact staff using any of the help point at the airport . Wheelchairs are available free of charge, but please note are subject to availability.
Useful contacts
Bournemouth Airport (main switchboard) – 01202 364133
Disability service provider – 07534988571