Bournemouth Airport is pleased to announce new flights and increased frequency for Summer 2024 with the UK's leading travel brand TUI, including an additional based aircraft and a new route to Tunisia.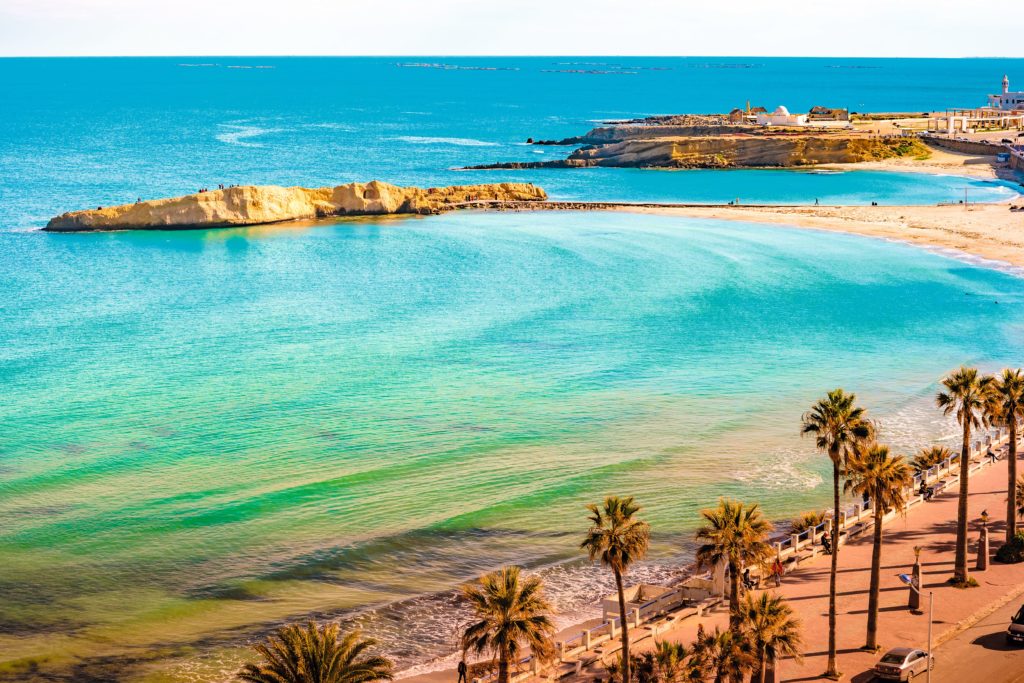 60,000 extra seats are being planned by the operator, representing a 33% increase in capacity at Bournemouth Airport compared to this year.
In addition, TUI will base a second aircraft at the Airport and provide a larger frequency of flights.
A new route to Enfidha in Tunisia will be introduced as part of the company's expansion plans and flights to Ibiza, Lanzarote, Menorca, Heraklion, Paphos, and Tenerife will all be increased to operate twice a week.
Meanwhile, TUI is offering a twice weekly service to Corfu, Heraklion, and Rhodes, as well as flights to Kefalonia and Zakynthos.
There will also be two flights a week to Dalaman and Antalya in Turkey, and four weekly flights to Mallorca, with two linking to Marella Cruises.
Commenting on TUI's expansion, Bournemouth Airport's managing director Steve Gill said: "We are delighted to announce new flights and increased frequency with TUI for Summer 2024. With an additional aircraft based at Bournemouth Airport and a new route to Enfidha in Tunisia, we are providing even more choice and flexibility for our passengers, and we look forward to welcoming more visitors to our airport. Working closely with TUI, this additional capacity is fantastic news for our airport and the local economy."
Andrew Flintham, TUI managing director, said: "Our customers want more flexibility and to be able to choose a departure airport that is close to home – and that is exactly what the new TUI 2024 summer programme has been designed to do. We want every one of our customers to be able to create a holiday as unique as they are – departure airport, destination and duration are all key components which come together to make the perfect TUI holiday.
"The 2024 programme will see extra flights departing from across the UK. Bournemouth Airport will see a significant increase in flight seats offering more holidays to those living in the region."
TUI is a major operator at Bournemouth Airport with 14 scheduled services this year (2023).
With the additional flights and expanded options, it will provide passengers with more stress-free and affordable breaks from their local airport, allowing them to discover new destinations and create their perfect holiday. Bournemouth Airport offers 35 destinations in sixteen countries in 2023/24.
Late last year, Ryanair also announced it would be basing a second aircraft at the airport in 2023, enabling 120 flights per week, a 30% increase on last year. In March, the airline started new flights to Venice, Carcassonne, and Edinburgh, complementing its existing schedule.
A total of 35 destinations are currently available from Bournemouth Airport including:
Cyprus: Paphos
Croatia: Zadar
France: Bergerac, Carcassonne
Greece: Corfu, Crete, Kefalonia, Rhodes, Zante
Hungary: Budapest
Ireland: Dublin
Italy: Venice
Lapland: Enontekiö, Ivalo, Pajala
Malta
Poland: Krakow, Wroclaw
Portugal: Faro
Scotland: Edinburgh
Spain: Alicante, Girona, Gran Canaria, Ibiza, Lanzarote, Majorca, Malaga, Menorca, Murcia, Tenerife
Switzerland: Geneva
Turkey: Antalya, Dalaman
Special Departures: Barbados (fly/cruise), Fjords (fly/cruise)
To view the current schedule, click here. For more information, visit Bournemouth Airport's website at www.bournemouthairport.com