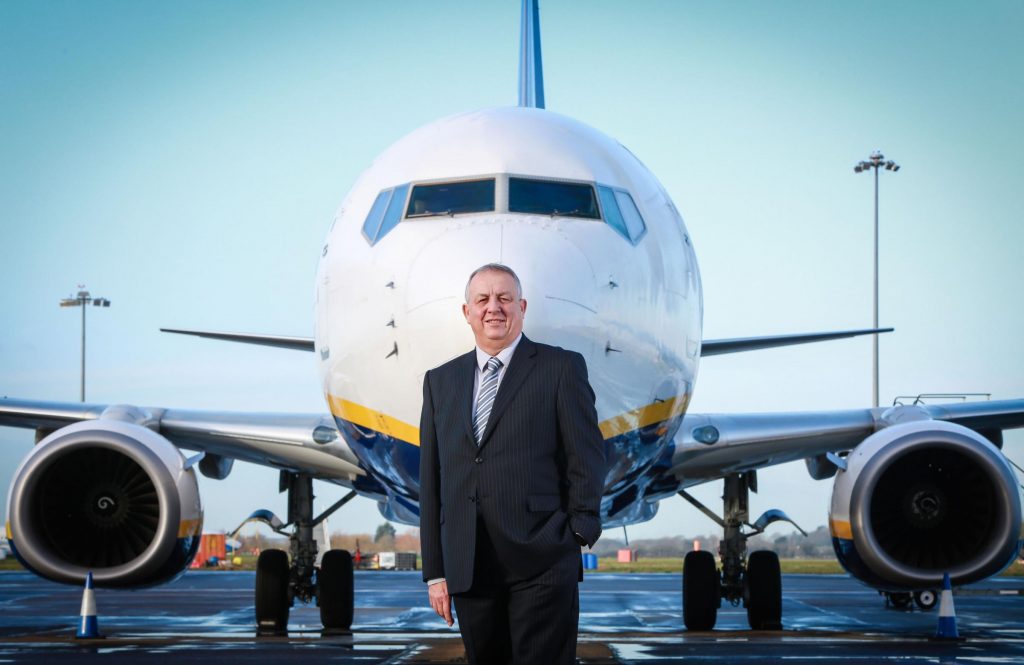 Regional & City Airports (RCA), the airports management division of Rigby Group plc, has announced that Paul Knight will retire as Managing Director of Bournemouth Airport in September 2018.
Mr Knight, 61, who joined the airport in 1981 as a firefighter, was appointed Managing Director in 2012. In a wide-ranging career he held a number of senior positions at Bournemouth Airport including General Manager Operations, Director of Service Delivery and Operations Director.
Announcing his decision to staff Mr Knight said: "After over 37 years of working at Bournemouth Airport I have decided that now is the right time to hand over to a fresh pair of hands. I came to this decision in early 2017 but as a result of the RCA acquisition process, which was extensive, and the need to have stability whilst the sale and transition took place, I decided to wait until this was completed.
"I am confident now that the transition process will be completed mid 2018 allowing for the business to move forward with confidence and security.
"I will always be an ambassador for Bournemouth Airport and its greatest advocate as I am sure that, under RCA ownership, the airport has a great future."
RCA Chief Executive Andrew Bell said: "Paul has had a long and distinguished career at Bournemouth Airport and we will be very sorry to see him go. It is no secret that we wished him to stay in his role, but we fully understand his decision and wish him a long and happy retirement."
Mr Knight said one of his proudest moments at Bournemouth Airport was the arrival of Concorde to mark the official opening of the extended runway in 1996. The supersonic aircraft was to visit Bournemouth Airport 12 times until it was taken out of service in 2003.
Another highlight was the opening of the new departures terminal in 2010 following a £45 million redevelopment programme which also included a new arrivals terminal, upgraded lighting and navigation aids, resurfacing of the runway and a doubling in size of the airport's apron.
Mr Knight said: "Bournemouth Airport has changed out of all recognition during my 37 years here. No day has been the same and I feel very fortunate to have enjoyed such a challenging and stimulating career. Above all, though, I have enjoyed working with a fantastic team. It's like a family here and I'll miss their friendship, enthusiasm and professionalism."
Bournemouth Airport was acquired by RCA in December 2017 for an undisclosed sum, adding to a portfolio which includes Norwich, Exeter and Coventry Airports as well as contracts to operate Solent (formerly Daedalus Airfield), City of Derry and Blackpool Airports.
Mr Knight said: "RCA has injected new energy into every part of business. Bournemouth Airport has a very exciting future under their ownership and I have every expectation that, finally, the airport's true potential will be realised."
Recruitment for Mr Knight's replacement is now underway.