New flights to Venice from Bournemouth Airport have been launched today by Europe's largest airline group, Ryanair.
A twice-weekly service will begin operating from 22 December 2022 and passengers will be able to get away to the Italian city all year-round.
Flights to Marco Polo Airport will leave Bournemouth every Thursday and Sunday and are now available to book at ryanair.com.
Venice is one of the most visited cities in Italy and boasts some of the country's best known tourist attractions, including St Mark's Square, the Basilica, Doge's Palace and, of course, the world-renowned Grand Canal with its gondolas.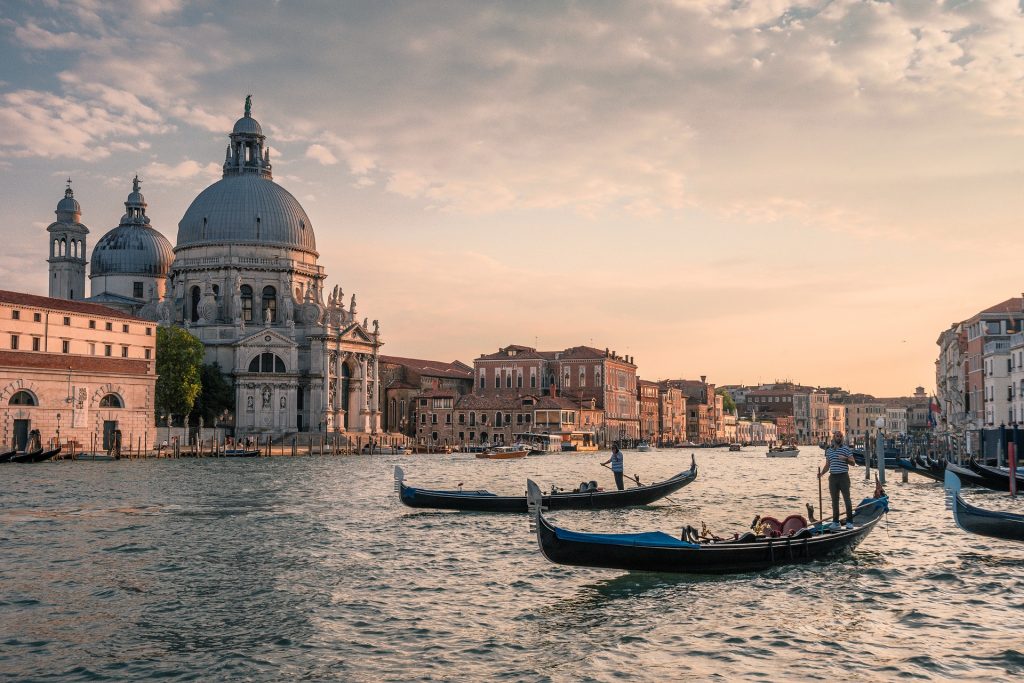 The announcement of the new flights is a welcome addition to Ryanair's existing programme of 16 destinations available from Bournemouth Airport which include Zadar (Croatia), Bergerac (France), Budapest (Hungary), Dublin (Ireland), Malta, Krakow, and Wroclaw (Poland), Faro (Portugal), Alicante, Barcelona, Gran Canaria, Lanzarote, Malaga, Murcia, Palma de Mallorca, and Tenerife (Spain).
Passengers flying from Bournemouth Airport are now able to choose from a total of 34 destinations in 17 countries during 2022/23.
Steve Gill, Managing Director of Bournemouth Airport, said: "We're absolutely delighted that our customers will now be able to fly to this beautiful Italian destination, Venice, from Bournemouth with Ryanair. We warmly welcome today's announcement which will give passengers even more choice when flying from their local airport. Venice is a stunning city with so much to do, whether you're planning a weekend break or longer holiday, so this is great news and a fantastic addition to our schedule."
Here is a full list of destinations available from Bournemouth Airport in 2022/23:
Cyprus: Paphos
Croatia: Zadar (new for 2022)
France: Bergerac
Greece: Corfu, Crete, Kefalonia, Rhodes, Zante
Hungary: Budapest (new for 2022)
Ireland: Dublin
Italy: Venice
Lapland: Enontekiö, Ivalo, Pajala
Malta (new for 2022)
Poland: Krakow, Wroclaw (new for 2022)
Portugal: Faro
Spain: Alicante, Girona, Gran Canaria, Ibiza, Lanzarote, Majorca, Malaga, Menorca, Murcia, Tenerife
Switzerland: Geneva
Turkey: Antalya, Dalaman
Special Departures: Barbados (fly/cruise), Fjords (fly/cruise), Bergamo (Italian Lakes), Arctic Circle
To view the entire 2022/23 flights schedule from Bournemouth Airport, click here.