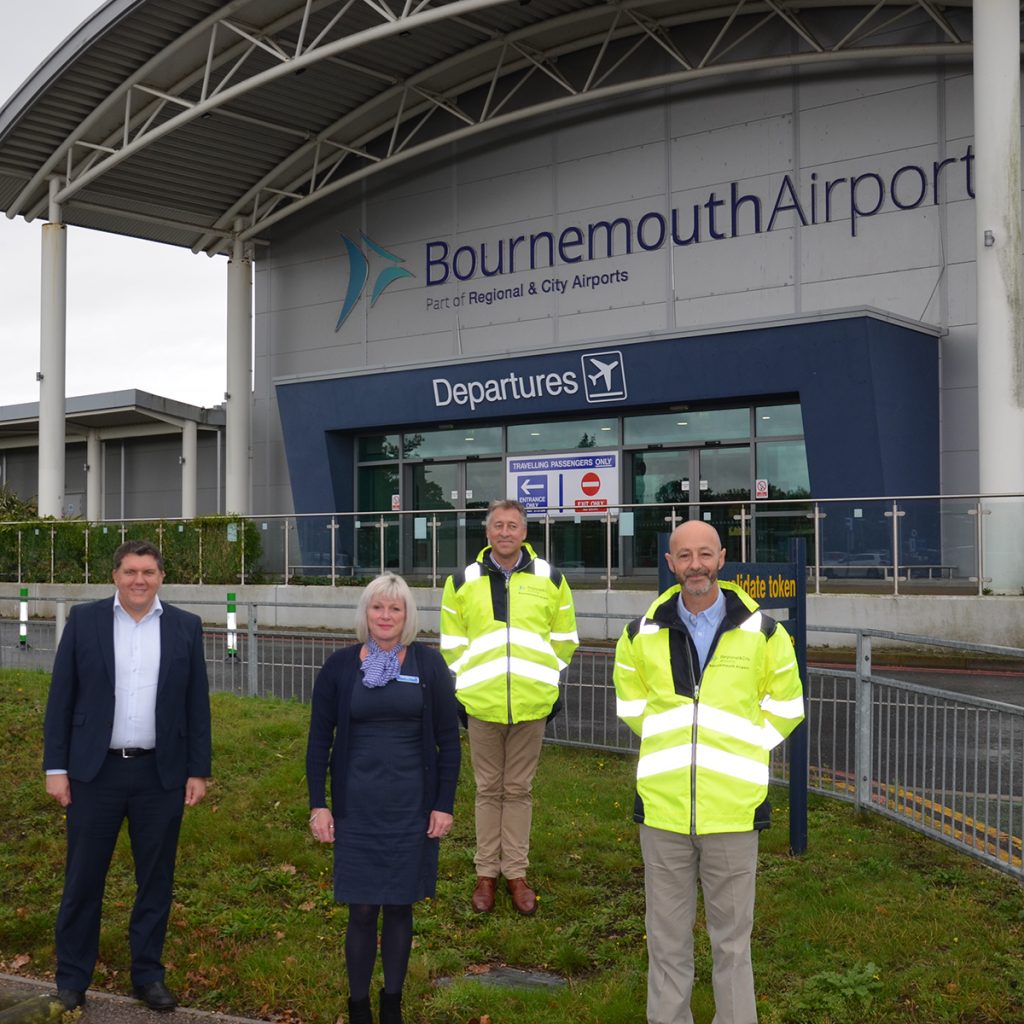 Local Cruise specialists Fred. Olsen Travel, has expanded its brand portfolio on the South Coast with the launch of 'Travel Bournemouth Airport'. While continuing to focus on and specialise in cruise, Fred. Olsen Travel will look to expand its land offerings with packages and product through Travel Bournemouth Airport.
Head of Commercial at Fred. Olsen Travel Paul Hardwick is delighted to announce that its five travel agencies in Dorset in Hampshire will be working with airlines and operators flying from Bournemouth to build an even stronger focus on flying from the airport through a local independent travel agent.
Paul said: "We feel that following the pandemic people will ideally want to travel from their local airport and we will be able to use our knowledge and excellent service to work closely with the airport, airlines and suppliers to offer great value holidays and cruises flying from Bournemouth Airport through our existing Fred. Olsen Travel Branches."
Steve Gill, Managing Director at Bournemouth Airport, said: "On behalf of Bournemouth Airport, I'd like to congratulate Fred Olsen on this exciting new venture. It's important for our industry and our region that commercial flying returns to growth as quickly as possible and this announcement will give greater choice and a significant boost to the airport."
Paul Hardwick added: "Whilst much of travel has paused due to the pandemic in 2020 we already have some great holidays and cruises available from Bournemouth for 2021 and 2022, packaged with both safety and financial security in mind. We can also book many other leading companies, such as TUI, P&O, Transun, Prestige Holidays, Saga, Hurtigruten cruises and Newmarket Holidays as well as packaging holidays with Ryanair.
"To celebrate our launch of Travel Bournemouth Airport we will have a number of offers ranging from free airport parking to complimentary taxi transfers to the airport depending on the holiday spend and the residential distance from the airport. There will be something available to suit all budgets and this is in addition to some great early booking offers available for 2021 and beyond.
"In gloomy times like this it's a real positive message that we are still investing in the business and are committed in continuing to grow Fred. Olsen Travel in Dorset & across the South Coast."
You can contact your Travel Bournemouth Airport Specialist at your local Fred. Olsen Travel branch on 01202 830154 / 01202 023931 or email [email protected] to book an appointment or make an enquiry and give yourself a well-deserved holiday to look forward to from your local Bournemouth Airport.