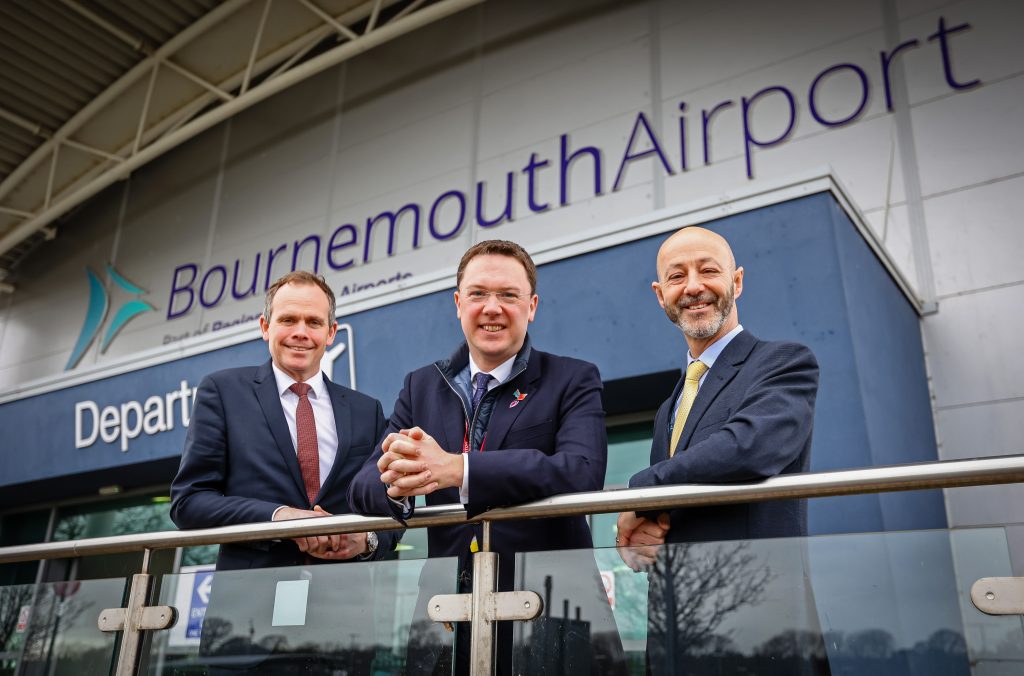 Aviation Minister Robert Courts was at Bournemouth Airport today [January 27] to see the vital role it has played in the battle against coronavirus and how it is bouncing back from the global pandemic.
His visit coincided with a recruitment open day at the airport which is looking to fill around 75 posts as it gears up for the new season and caters for rapid growth in its international air cargo business.
Since April 2020 the airport has played a critical role importing tens of millions of pieces of personal protective equipment (PPE) and coronavirus testing kits from the Far East for the NHS.
And it has helped fill the gap left in international freight capacity caused by the sudden reduction in transatlantic airline travel.
During his tour the Minister met business, finance and tourism students from Bournemouth and Poole College and some of the local people applying for vacancies at the airport, which recently launched its 2022/23 holiday schedule with 33 destinations on offer in 15 countries, including several new routes.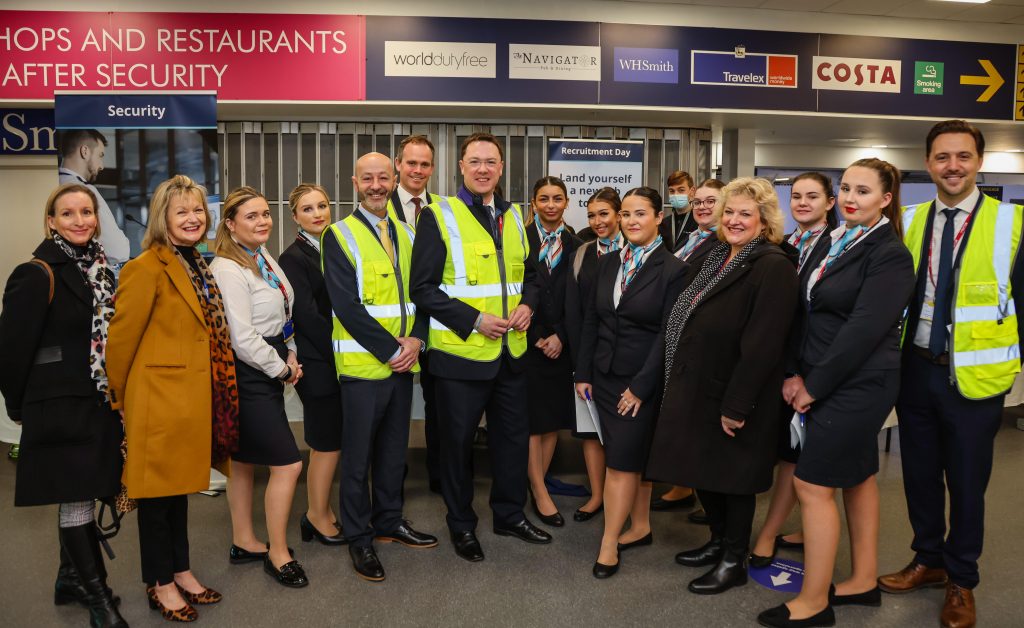 Aviation Minister Robert Courts said: "Bournemouth Airport is a Great British success story. Not only has it played a vital role in the pandemic by getting PPE and test kits into the UK, rapidly establishing itself as an important cargo hub, but it's now seeing the full resumption of passenger services.
"We have supported the aviation sector throughout the pandemic with our recently extended Airport and Ground Operations Support Scheme and the online Aviation Skills Retention Platform, and today has been all about the future, involving local people and students keen to pursue a career in aviation."
Bournemouth Airport Managing Director Steve Gill said: "We were delighted to host the Minister and show him how we have pivoted our operations during the pandemic to provide international cargo services, and expect to grow this side of our business. This has helped us protect jobs during the downturn in passenger travel. As we emerge from travel restrictions I'm pleased to say that the number of seats we have on sale today compares with pre-pandemic levels."
During his visit the Minister met with representatives from Bournemouth-based European Aviation which has been operating a fleet of converted Airbus A340 freight aircraft from the airport since April 2020, importing PPE supplies and test kits from the Far East up to seven times a week.
And he met with DHL, who have been chartering regular flights from Bournemouth Airport to JFK Airport in New York since September 2020 to provide outbound and inbound freight services up to five times a week.
The Minister heard how Bournemouth Airport has grown its freight operation from a standing start in 2020 to around 20,000 tonnes a year, with investment in staff and equipment to create a dedicated cargo team and customs clearance facilities, creating an alternative UK entry / access point to the major London airports.
Having established itself as the UK's newest cargo hub, and with continued international demand for e-commerce, the airport is confident it has a sustainable freight business poised for further growth.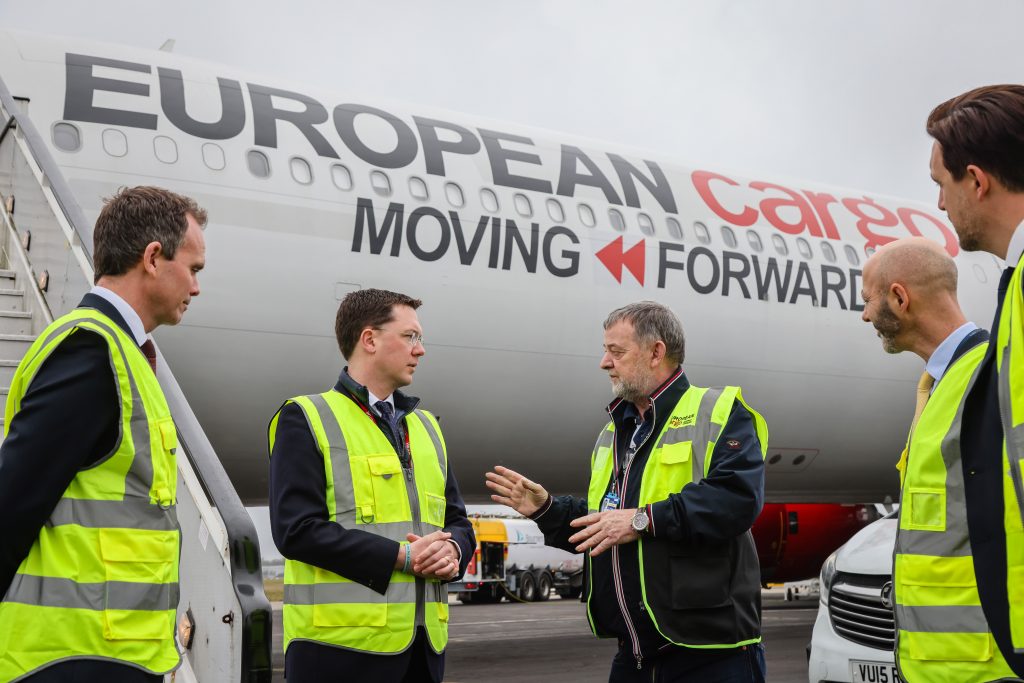 Bournemouth Airport is a key employer in the region with currently around 230 directly employed personnel. The neighbouring Aviation Business Park is home to over 200 national and international businesses across multiple sectors, employing around 4,000 people. Outline plans to expand the park and create 2,600 jobs with a potential £100 million benefit to the local economy were approved by BCP Council last month.
Bournemouth Airport is owned and operated by Regional & City Airports, which also owns and operates Exeter Airport and Norwich Airport.